Yardage sold by the 1/2 yard unless noted other wise.If you want to order a yard put 2 in the quantity.Precut 1 yard cut bundles, charm packs, stacks, etc. sold as a unit.

Checkout with PayPal or a credit card SSL SECURE PAYMENT
Welcome to Inchworm Fabrics
Quality at a low price!

Patterns, Precuts, Fabric, Books
Gaggle Battle quilt from the book "One Wonderful Curve 12 Contemporay Quilts"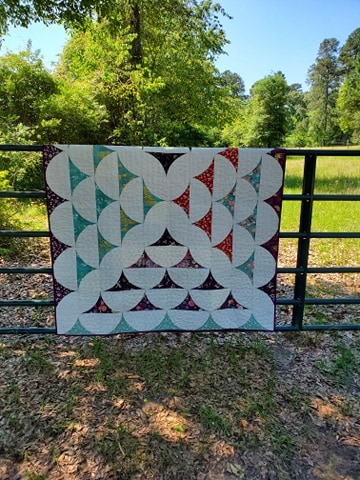 Barb from Bejeweled Quilts made the one above and I made the one below. Same blocks just different layouts.
We used Asian fabrics from Japan that are sold in the store. Click on the picture to see the selection.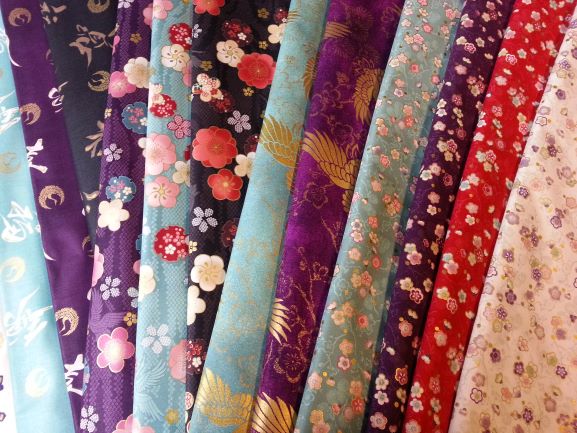 To browse through our products, click on the category from our list to view all items in that category. You may also use our search tool to find a product with one or more keywords.